Nov. 23, 2020, 6:16 p.m.
First place in CodinGame FallChallenge 2020
University of Wrocław took the first place in the university ranking of CodinGame FallChallenge 2020. Six of contestant from our institute got to TOP70 (there were 7000 contestants altogether).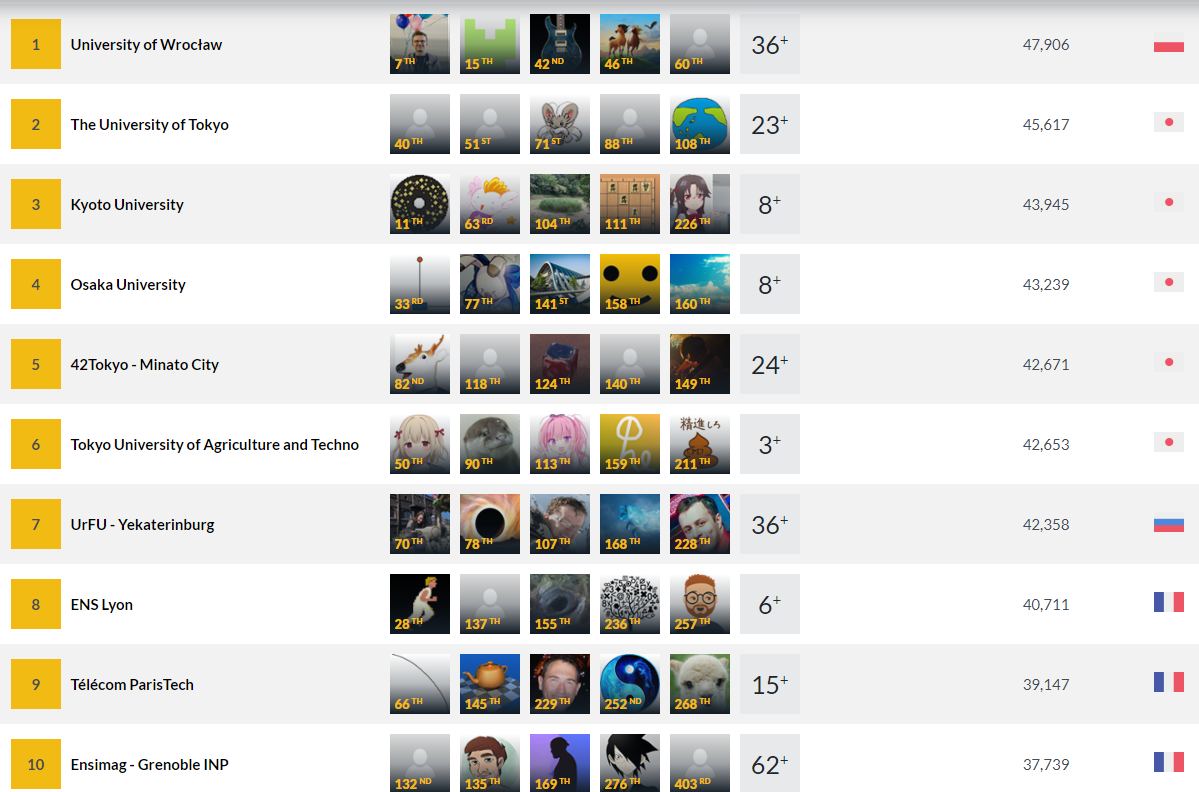 The Fall Challenge 2020 is a bot programming competition, organized by CodinGame, for students and professionals around the world. You pick your favorite programming language and choose to join a team (school and/or company) or compete solo. The goal is to write a program that is better at playing a defined new game (conceived by the CodinGame team) in the Zelda universe than other programs/bots written by the other contestants. It lasts for 11 days but a few lines of codes are sufficient to get started and climb the rankings. The game leaderboard is divided into leagues which allow for a smoother progression.
The company and school leaderboards are computed based on the scores of the top 5 contestants in each company/school with at least 3 players.