Nov. 25, 2022, 6:32 p.m.
Results of the best thesis competition

W piątek 25 listopada odbył się finał wydziałowego konkursu prac dyplomowych, który zorganizowaliśmy we współpracy z Allianz Deutschland AG SA Oddziałem w Polsce. Swoje prace zaprezentowali finaliści konkursu prac licencjackich oraz inżynierskich z matematyki i informatyki, a także zwycięzcy konkursu prac magisterskich. Wydarzenie było transmitowane na kanale YouTube Instytutu Informatyki.
Bardzo szeroka była tematyka prac finałowych - od zaawansowanych zagadnień z zakresu matematyki teoretycznej, baz danych, wizji komputerowej, języków programowania czy algorytmiki, poprzez analizę danych medycznych, zarządzanie nadwyżkami energii z instalacji fotowoltaicznych, optymalizację wyceny przejazdów, automatyczne upraszczanie tekstów w języku polskim i detekcję mowy nienawiści, po port systemu operacyjnego na architekturę RISC-V.
W konkursie prac inżynierskich lub licencjackich z informatyki jury przyznało 3 nagrody i jedno wyróżnienie:
W kategorii prac magisterskich z informatyki wyniki poznaliśmy już wcześniej - nagrodę im. Przemki Kanarek zdobyła praca Jarosława Kwietnia Determinacja zapytań koniunkcyjnych w semantyce multizbiorowej, promotor: Jerzy Marcinkowski (I nagroda - 4875 zł) - (wideo)
Dwie prace magisterskie otrzymały wyróżnienie:
Na stronie Instytutu Matematycznego można zapoznać się z listą finalistów i laureatów w kategoriach matematycznych.
Odnośniki do momentów ogłoszania wyników oraz wręczenia nagród
Zdjęcia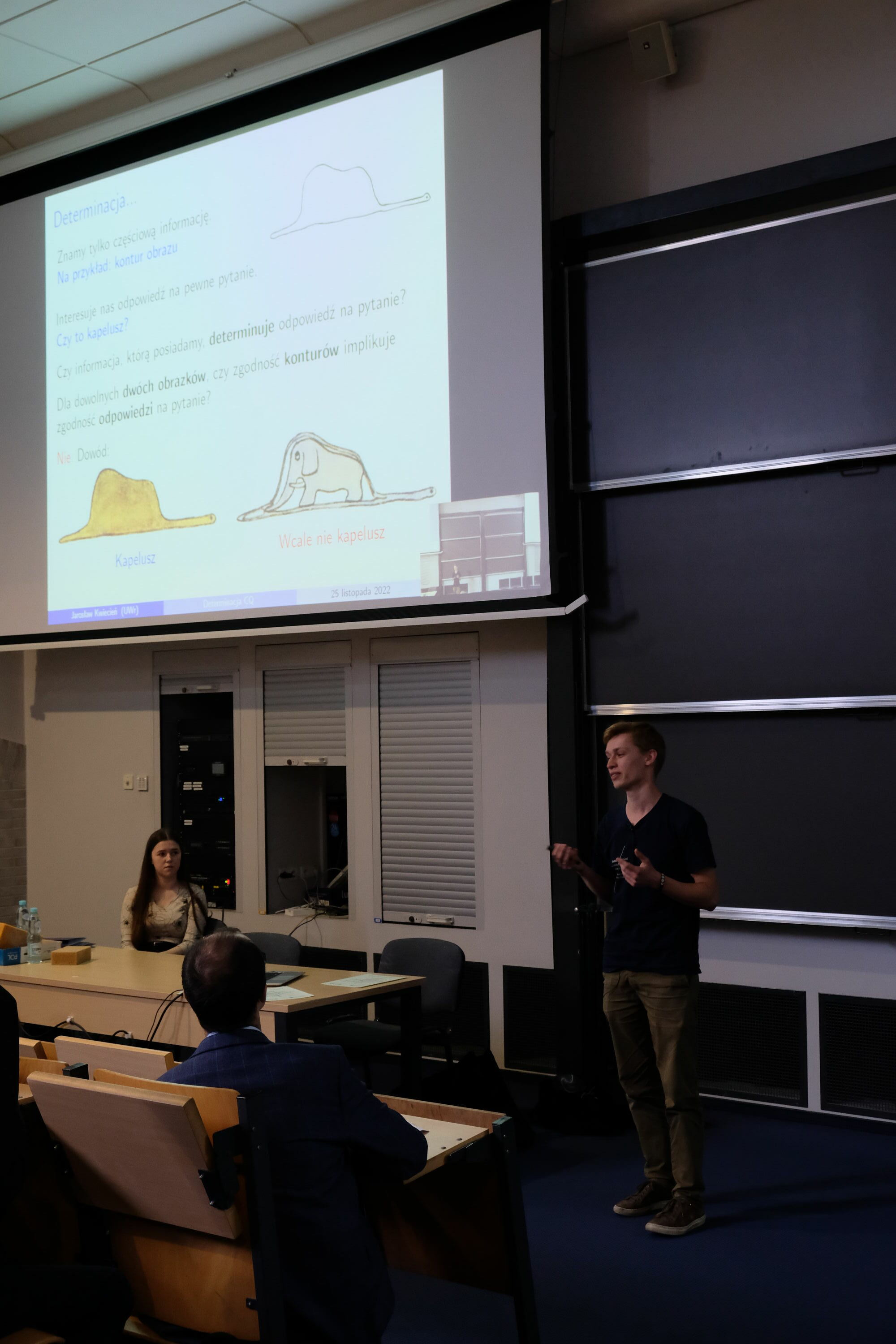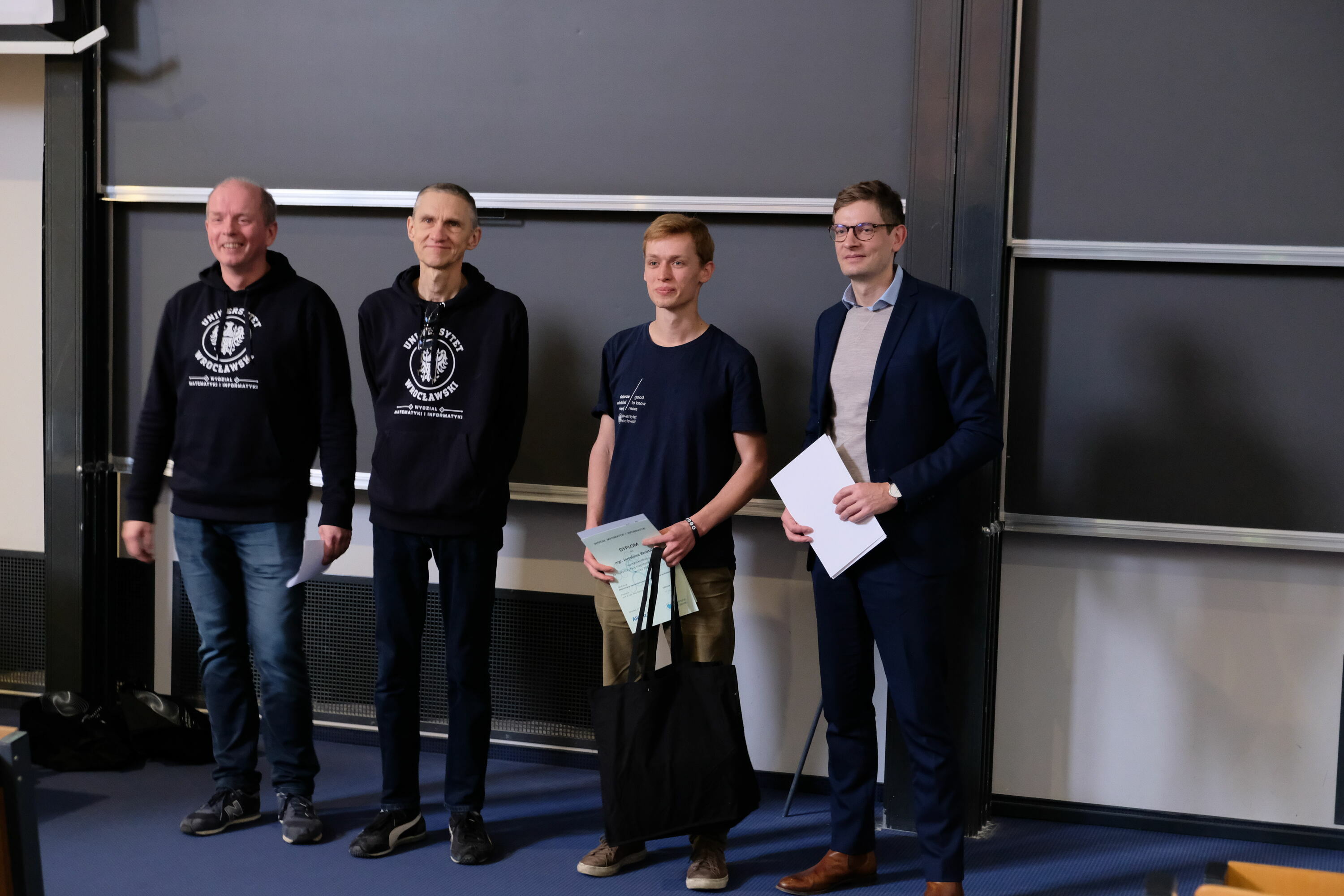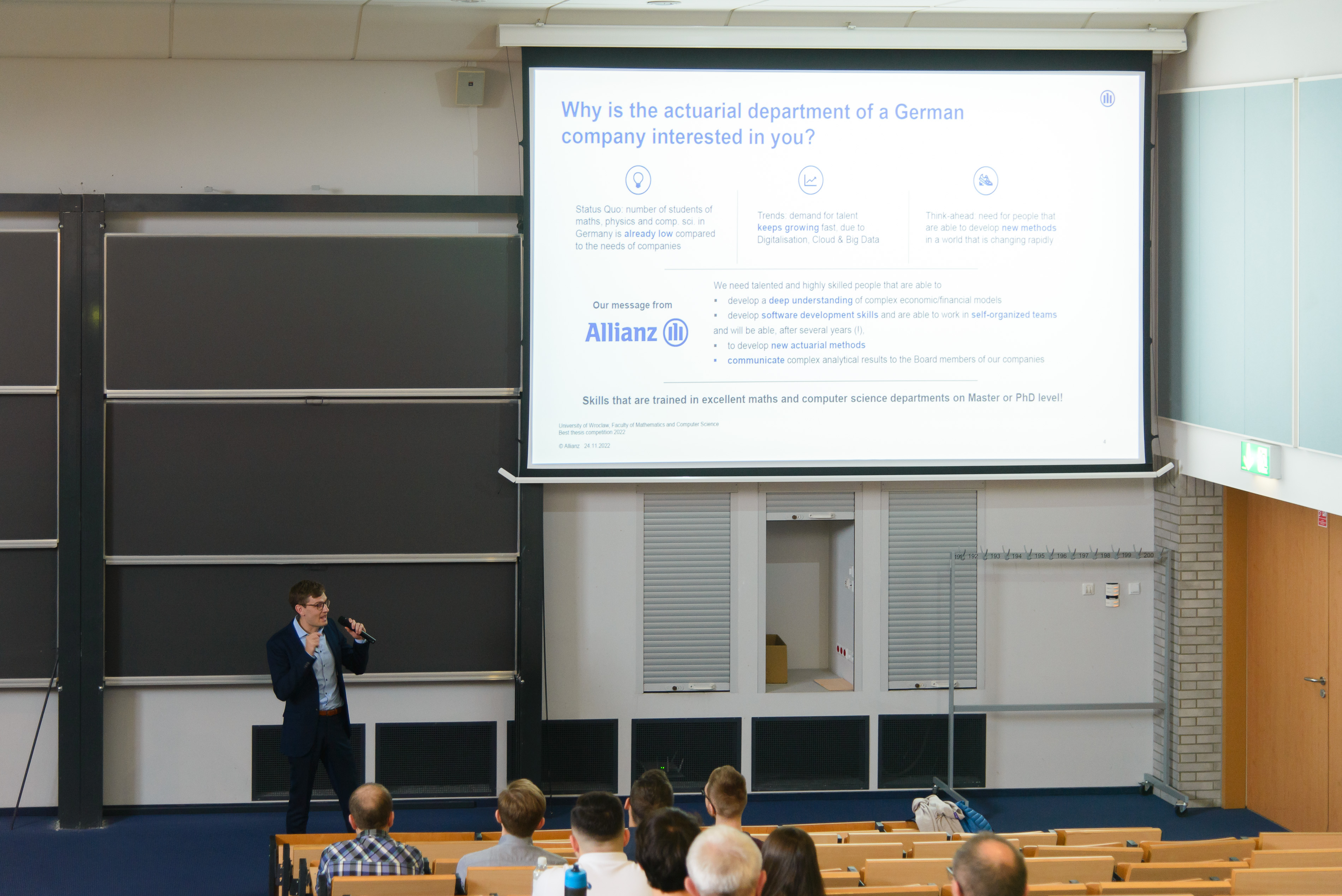 (fot. Andrzej Łukaszewski, Marek Materzok)