Dec. 6, 2021, 8:36 p.m.
Best theses competition - laureates and finalists

Faculty of Mathematics and Computer Science of University of Wrocław in collaboration with Allianz Deutschland AG SA Oddział w Polsce organizes the best thesis competition.
Info on polish branch of Allianz: pdf, they are currently looking for a Quantitative Analyst.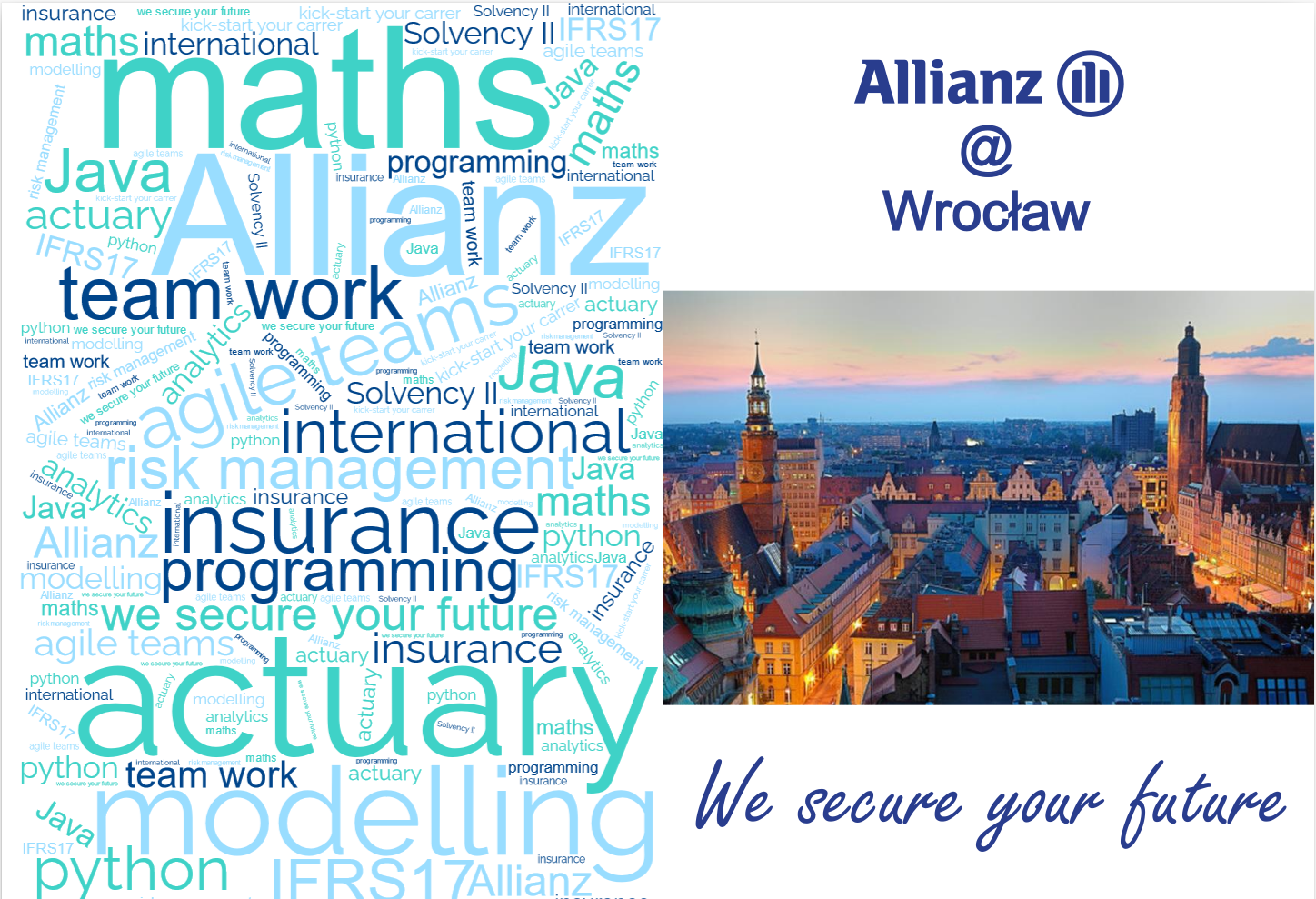 Best Master's Thesis in Computer Science
The jury awarded two first prizes ex aequo for the best master's theses in computer science:
The jury awarded also two honorable mentions:
Best Master's Thesis in Mathematics
The final event for the bachelor's theses competition will take place on Friday, 10 December at 10.00. For those who cannot take part in person we provide live stream in the internet. The event will be held in Polish. The jury has chosen the following papers to be presented during the final.
Selected Bachelor's Theses in Computer Science
Anadi Agrawal Faster Algorithms for the Longest Common Increasing Subsequence Problem, advisor: Paweł Gawrychowski (2nd prize, 1200 zł)
Paweł Jasiak, Port of Mimiker Operating System for AArch64 Architecture, advisors: Krystian Bacławski, Piotr Witkowski (1st prize, audience award, 1600 zł)
Michał Opanowicz Applying supervised and reinforcement learning methods to create neural-network-based agents for playing StarCraft II, advisor: Paweł Rychlikowski (2nd prize, 1200 zł)
Wojciech Pawlik A General Game Playing agent using Monte-Carlo Tree Search with split moves, advisor: Marek Szykuła
Mateusz Rzepecki Faster algorithms for the Permutation Pattern Matching Problem, advisor: Paweł Gawrychowski (audience award)
Andrzej Turko A Sublogarithmic Approximation for Tollbooth Pricing on Cactus Graphs, advisor: Jarosław Byrka
Jakub Urbańczyk, Dynamic Verification of Concurrency in Operating Systems, advisors: Krystian Bacławski, Witold Charatonik
Selected Bachelor's Theses in Mathematics
Dawid Migacz Convergent sequences in various topological spaces, advisor: Piotr Borodulin-Nadzieja
Katarzyna Hasal Martyngałowe metody wyceny opcji, advisor: Dariusz Buraczewski
Tamara Frączek Czasy silnie stacjonarne i łańcuchy Markowa, advisor: Dariusz Buraczewski (1st prize, 1500 zł)
Weronika Szota Czy mamy szanse żyć wiecznie? Analiza porównawcza długości życia w modelu dynamicznym, promotor: Marek Arendarczyk (audience award)
Kacper Toczek Miary ryzyka dla jedno- i wielowymiarowego rozkładu Weibulla, advisor: Marek Arendarczyk (2nd prize, 1000 zł)
Łukasz Stępień Układ Deby'a w opisie zjawiska półprzewodnictwa, advisor: Piotr Biler
Rafał Łyżwa Funkcja klasy Gevrey z jednopunktową osobliwością, advisor: Jacek Zienkiewicz (1st prize, 1500 zł)
fot. Maria Kozan